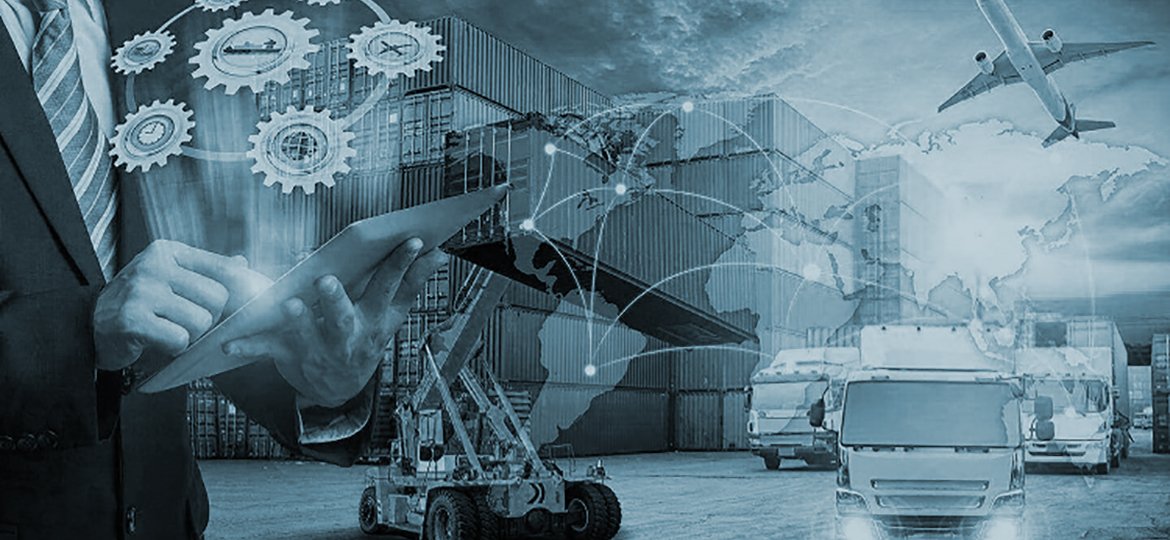 The successful use of global transportation management system needs an operational model for calculating all the comprehensive activities in the ground of transport management. Presently, various corporate groups have understood the perspective of Shipping Procurement Management System hence they are focusing on introducing innovative transportation management systems. To organize all transports across the whole group, organizations need a TMS so that there does not exist any requirement to optimize each transport physically.
Important Elements for Transportation Management System
When a company introduces TMS, then the company must have tools to grip all tasks which are connected with the shipment tracking management system. Some of the tasks are –
Purchase, tendering and contract management for freights
Regular premeditated transport planning
Master information management
Day to day transport planning
Freight billing and checking
KPI management and reporting
Let's have a look at the factors required in building an efficient transport management system –
Well, there does not exist any standardized organizational model but companies can make a few efforts in precise direction while establishing a well-organized transport organization. At first glance, these might seem generic, however, flourishing companies apply them in rising their organization. If the company is ignoring these criteria then troubles can arise during the day-to-day handling of transport operations as well as efficiency fatalities. These steps will certainly assist companies to realize success rate.
Bundle expertise and experience
By establishing competency centers at local, international and regional levels, the company can effortlessly access the expertise of transport organization. Hence there does not exist any need of recruiting the relevant workforce at a special location.
Specialize jobs
Transport management system requires expert knowledge but not all employees are capable to fulfill such conditions. There are various things like language skills, region-specific knowledge, understanding of individual transportation modes, knowledge of products which require particular people to hold such tasks.
Standardize
A global foundation not only supports binding processes, control mechanisms but also ensure the target cost reduction. Besides this, they also consider regional distinctions in the global principles to make the decisions rapidly.
Ensure efficient decision making
A global foundation not only supports binding processes, control mechanisms but also ensure the target cost reduction. Besides this, they also consider regional distinctions in the global principles to make the decisions rapidly.
Automate and work-exception based
Transport management system has the potential to automate and process standard cases without the requirement of human monitoring. In this way, executives in the transport management organization can easily focus on resolving complicated problems.
Benefits of Transportation Management System
The companies which are in logistics can easily improve their operations and provide better service to customers, just by including Shipment Order Processing System. Well, there are numerous benefits of TMS as it assists companies to move freight from origin to the destination in an accurate and cost-efficient way.
Let's have a look at the amazing benefits of the Transportation Management System –
Lesser Freight Expenses
One of the chief advantages of Shipment Contract Management System is that it is able to supply savings through optimization and analytics. An efficient TMS also offer reliable suggestions on how to reduce expenses and use data that provides valuable information.
Track deliveries in real time
A TMS is also able to track where drivers and shipments are located in real-time. In this way, the company can get exact information and generate an efficient route schedule. Such operations are also cooperative to distinguish which routes are more efficient.
Boost Customer Service
TMS also provides improved customer service with the ability to monitor on-time performance. In fact, it also provides your ability to locate where shipments are and the distance from the destination. Besides this, a TMS also provides an online portal from where customers can see where their shipments are and other info. Such things not only grow customer service but also give authority to customers through which they can access shipment and freight information.
Boost productivity and warehouse efficiency
We all better know that a well-organized warehouse is an important part of the logistics process where exist constant flow of ingoing and outgoing inventory. By pairing TMS with WMS, you can simply generate a record of orders and track where the goods are located in the warehouse. In this way, users can review the process and ensure they are efficient.
Increase supply chain efficiency
If you have the ability to track drivers, inventory and other processes then you can straightforwardly grow productivity of your businesses. Such things will also improve supply chain and reduce inefficiencies.
Unnecessary to say, a Shipping Procurement Management System provides improved efficiencies in the supply chain as well as provides savings to the user. We at ESSPL provide full visibility during shipments and keep clientele informed during the shipment. If you want to know more about our transportation and logistics services, please visit our official website i.e., "https://esspl.com/".