ESSPL offers full life cycle implementation of B2B transactions with post-implementation support. With 22+ years of Experience, ESSPL have an edge in anticipating the unique factors influencing a typical implementation and Integration across customer and partner ecosystem, thereby bringing values in terms of hassle-free quick On-Boarding of Partners.

Data Silos & Lack of Better User Experience
 Incomplete View of Business
Threatens Accuracy of Data
Slow pace of Organisation Growth
Failure to Extract Data Hampering Strategy
Impacting Partner Integrations
Lack of Customer Engagement
Delay in Business Transformations
Impact on Revenue Negatively
Lag in Innovations
We Do Data Transformations – Integration, Automation and Optimization
Automation of key business documents
Invoices, purchase orders and shipping notices
Global Partner Enablement & Management
Tools that allow automating connections with trading partners – customers, suppliers, carriers, logistics partners
Business Process Management
Use of rules & profiles to improve quality of the data
Enterprise Application Integration
Enable data to flow directly from business systems into customers & supplier platforms, translate data into a formats that the partner applications can accept.
Business Activity Monitoring
Monitor the real time status of B2B files and send timely alerts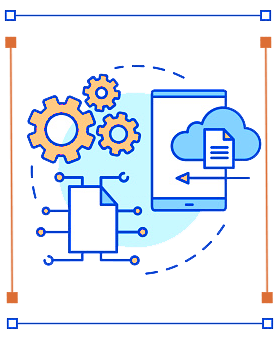 We understand All types of doc translations
•X12-XML-X12 .eg 850 /855 / 856 /997 / 954
•ORDCHG / ORDERS/ OSTENQ / APERAK
Our Expert consultants identify & align processes for automation
Benefit from our Knowledge Base on business transformation IT system integration

We understand how Industry works, 22+ Years of SCM domain expertise
Our Expert consultants identify & align processes for automation
Implemented large installations handling close to 7.5 M messages per month having 500+ partners with 1600+ individual EDI translations

We are a partner to Boomi
Have a dedicated Centre of Excellence team of certified developers
Benefits from our Knowledge base in optimizing process

EDI Integration – Direct /Indirect /Hybrid
B2B platform Integration – DELL BOOMI, ORACLE (SOA), Open Text, Gentran
Integration across EDI standards – X12, EDIFACT, TRADACOMS, HIPPA and ebXML

We offer full-cycle services on B2B Data Integration
Mapping & production support of all EDI transaction sets
Mgmt. & Monitoring of all scheduled and special run jobs
Coordinating with TPs to address & resolve issues
Monitoring overall EDI activities with reports and stats

Provide SLA Driven Support Model
Extended Automation Team
Service & Reporting across 24×7 or 8×5
Multi-format Document Ingestion
PO, SO, Pre-Advice documents coming in multiple vendor specific templates in multiple formats (excel, CSV, PDF). They needs to be integrated with the backend Cargo-Wise system so that data can be extracted and job records can be created / updated.
Boomi Data Integration Platform
Migrating entire data integration platform to Dell Boomi Cloud with complete deployment, architecture & monitoring
Customer Footfall & Buying Behaviour Data Integration
Data integration pipeline using Boomi IPaaS, data jobs running 24X7 to move data from retail stores to backend WMS with near real-time latency.
Large volume of data integration into Azure Cloud based Data Center. IOT data collected from edge devices and loaded using Azure Data Factory (ADF)
End-to-end data integration using PilotFish. Created a standardized & Single Version of Truth reducing data upload time considerably.
End-to-end data Integration of Claims & insurance file feeds collected from IBM Truven, Altruistra and load using Azure Data Factory, Multilayer data transformation and validation.
We can help customers across domains in their complete B2B Integration Journey…

B2B/Assessment Integration Strategy roadmap
API Strategy for B2B integration
B2B Consolidation or modernization
B2B Implementation Service
B2B Architecture Definition
SOA based Implementation
B2B Upgrade & Migration
B2B Re-Architecture Definition
API led Connectivity
Complete B2B Managed Service
Application Support & Maintenance
Upgradation and Production Support
Mobile/Digital Channel Integration
API Based B2B Integration
Migration from Legacy to Cloud
Domain knowledge
Process Mapping & analysis skill

Integration tool knowledge
Architecting Integration

Download our B2B Integration brochure
Explore our recent Insights and Works