BUSINESS INTELLIGENCE SOFTWARE SOLUTIONS
Are you looking at ways to establish a "Single Version of Truth" or trying to learn from past and future-proof your tomorrow?
We have been working with industry leaders in supply chain, healthcare, postal and manufacturing domains to help them in business processing alignment, data design, and data warehouse implementation to establish a single-version-of-truth. We have 40+ years of experience in BI and we have helped our customers in revenue reconciliation to put a lid on their losses and improve operational efficiency through KPI dashboarding and tracking.
Reporting: SSRS, Crystal Reports, Business Objects
Analytics: Power BI, SSAS, Tableau, QlikView, Spagobi
ETL: SSIS, Oracle Data Integrator, Informatica, Talend
Big Data: Hadoop, mongoDB, Apache Spark
Contact Us
Drop Your Message

We have over 20 years of domain experience with 270+ years of development experience in executing 200+ projects across 45+ customers in logistics, SCM, manufacturing, healthcare, e-governance domains. We have delivered performant business intelligence software solutions to many supply chain and logistics companies.
Business Process Re-Engineering
Data warehouse
ML data modeling & analytics
ETL and system integration
Voice BI
Support Helpdesk – 24/7, 16/5, 8/5
BI Development
– Competency Center
Multiple support models available including Follow-The-Sun
Our  workforce consists of highly experienced & certified professionals
With over 20 years of experience, we are one of the leading solutions providers in Supply Chain & Logistics and Manufacturing domain, with a strong presence in Business Intelligence, Managed Application Services and Software Testing Segments. We have invested heavily in various cutting-edge technologies, bringing meaningful transformation for our clients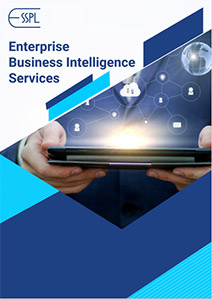 Download our Business Intelligence
Service brochure
Explore our recent Insights and Works
Using MSBI we have helped a 3PL in Europe to have better operational visualization and financial reconciliation by including hundreds of BI dashboards for each level of business user that helps them take informed decision making.
We have helped an agricultural cooperative agency in the UK through the creation of BI reports and dashboards which has helped them provide better market research to farming community with help of such reports.
We have created a Cloud-based BI for a health insurance major which has helped them in providing comprehensive analytical reports integrating wellness data coming from different wearable devices.