Software testing should work to reduce your total cost of ownership. ESSPL makes easier for customer to achieve this – resolutely
Software testing is making many moves. From AI to ML, it is continually innovating and advancing with the shifting technology landscape. As per World Quality Report 2020-21 there is an increasing trend to embed quality into every stage of the development process and continuous testing is becoming a mainstream. So, the decision maker are moving towards multi-skilled team members-people who can bring a mix of development, data, testing and business skills. Without these mix the quality assurance will be much slower to arrive.
ESSPL's testing practices are built upon the foundation of bold thought-leadership and a track record of serving global behemoths of logistics industry as well other verticals for two decades. Our proven ground is powered by matured processes, versatile multi-skilled CISQ, CAST, CSTE, ISTQB certified test professionals amongst others. Our testing approach is structured on business driven test management using selenium, cucumber to name a few.
What this means for you is, a complete risk management and quality assurance leading to reduction in cost of ownership with a speed to market desire. And a reliable partner in your quest to Do More with Less.
The Unpredictable environment already had multiple challenges which was not only made difficult to handle but compounded to many more dimensions by the reeling pandemic. There is an increasing demand for
Deliver on-time accurately
Maintain Product Quality across releases
Bring better Visibility & reduce Human Involvement
Data Security & Confidentiality.
Optimize & Automate operations, increase cost efficiency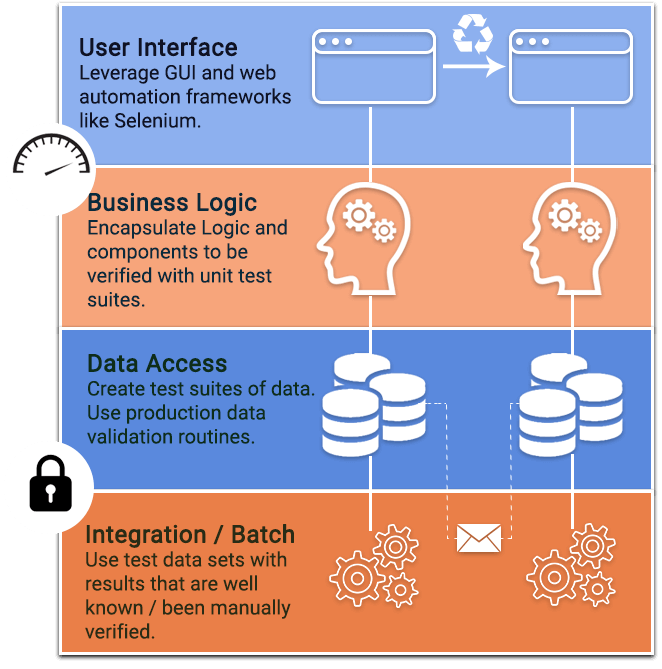 GUI Automation Testing
Compatibility- Mobility Testing
Accessibility Testing
Security (Web Vulnerability) Testing
Performance Testing
Codified Unit Testing
API / Micro-services Testing
Regression (Automated) Testing
Data Security Testing
Data Auditing
Integration Testing
Transactional Stress & Load Testing
DR Testing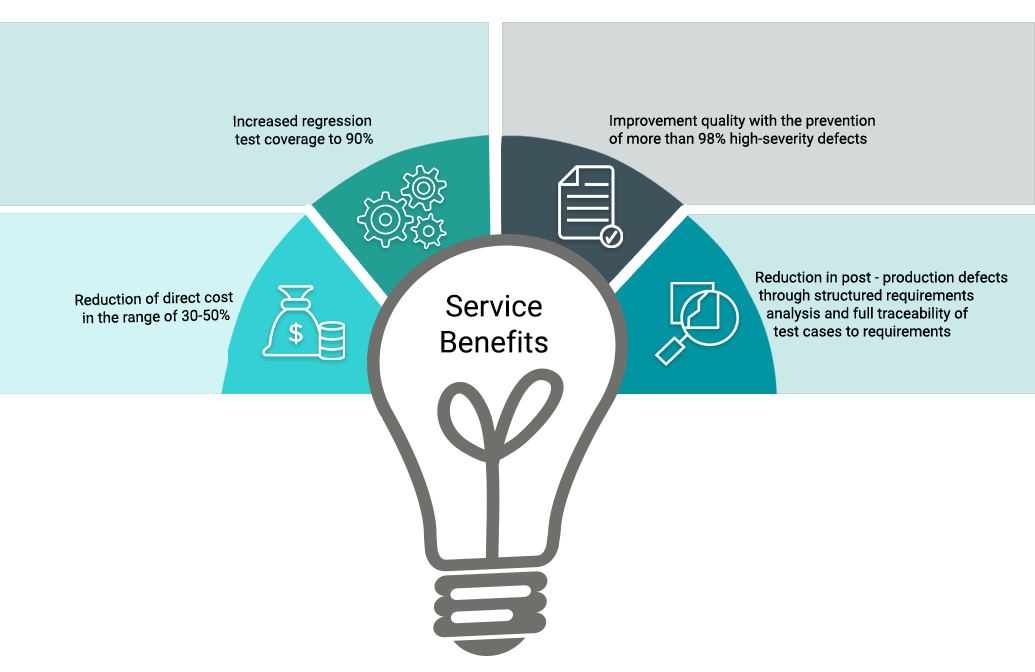 We understand how Industry works, 22+ Years of SCM domain expertise
Our Expert consultants identify & align processes for automation
Benefit from our Knowledge Base on automation test cases for IT product integration

Test Strategy & Planning Creation & Execution Reporting & Analysis
API,Stress,Security,Performance, Microservice, Mobile Application Testing
Benefit from our Knowledge Base on Framework and Tools for different testing

Identify failures early in development & minimize human labor
Gain business agility by being able to deploy more frequently
Increased test coverage

Build consensus across teams
Support managers & teams in adopting new processes
Provide leadership support for change management
Help in building test strategy and integrated test plans
Implement tools and efficient test environment mgmt.
Create customized frameworks to streamline test automation
Develop domain specific language (DSL) to enable end-user test script creation
Act as the extended testing team for the client
Select test management tools
Identify Test case, execute and report defects
Provide user training on the system for UAT
Deploy testing expert as extended project team
Design, Develop & maintain automation scripts
Plan and schedule automation test runs for each dev. releases
Publish bug reports and defect trend analysis reports
Take complete testing responsibility for client systems
Bring in our tools and licenses
Provide SLA driven testing services and reporting across 24X7 or 8X5
Offer 360° coverage of testing spectrum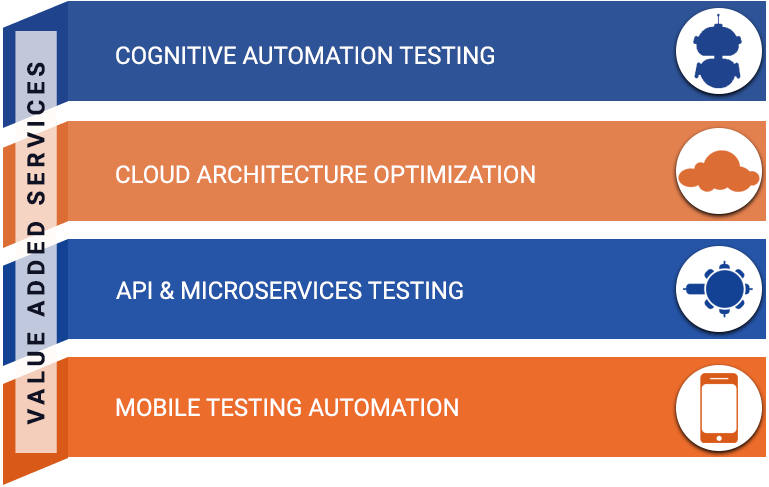 Testing of RPA based automation workflows
All enabled Chatbot intent and utterance testing
Voice Integrated application testing
Cloud platform provider selection & recommendation
Spend Analysis and optimization recommendation
Architectural resilience testing for DR & service continuity
Testing strategy based on API/service boundaries
Sociable & Solitary unit testing of micro-services
Contract & component testing of service behavior
Develop test scripts on Appium automation platform
Use our proprietary BDD based mobile testing framework on Appium for faster integrated testing
Customer is a leading Freight forwarder & SCM provider for companies with global operations based in UK.
Business Challenges
Low regression test coverage leading to lot of Functional issues.
Long backlog of pending issues.
High testing effort and longer execution time, often misses release deadlines.

90%
Regression Test Coverage

20%
Reduction of Release issues

Customer is a Cloud based end-to-end solution provider for various supply chain customers.
Business Challenges
Improve the performance of the pages where they encountered very slow response.
Delayed response of key pages dealing with customer request.
Uncontrolled testing effort and release deadlines.

70%
Increase in Page Performance

0%
Schedule Variance, delivered in Record time

5X
Reduction in Page Load time
Customer is a Leading freight forwarding & Product company with global operations based in UK.
Business Challenges
Testing was not handled by product specific testing team.
No formal process or issues or methodology, resulted in inaccurate reports and metrics.
Delay in testing incurred loss of revenue.

50%
Reduction of Direct Cost


100%
Assurance of Bug free features after each test cycle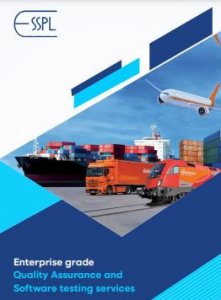 Download our Testing brochure
Explore our recent Insights and Works