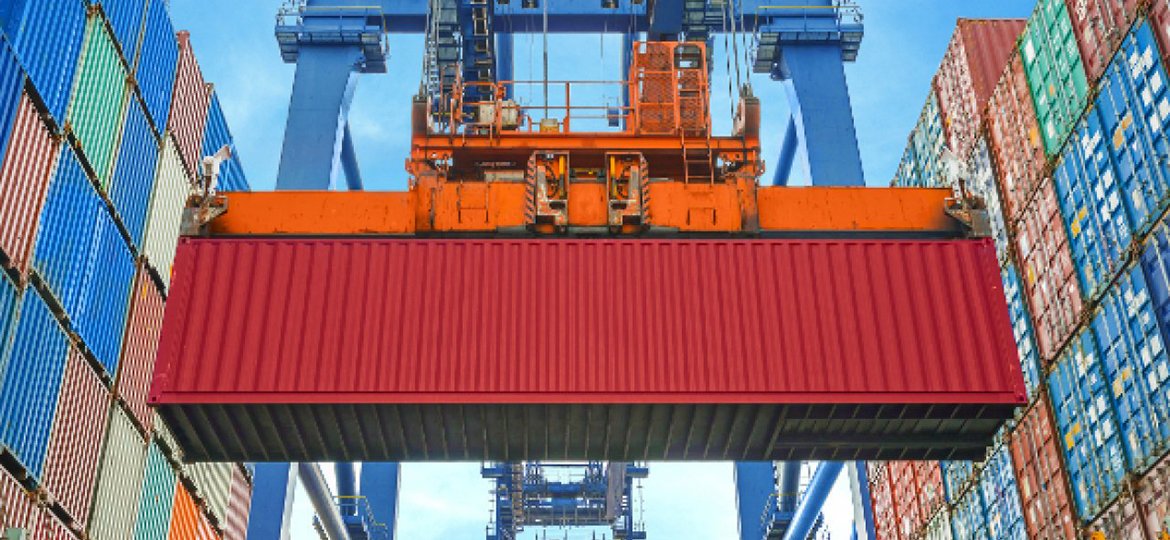 Container tracking systems are important for third-party logistics as they provide the shipper all the information regarding the different stages of the logistics and transportation process, including details of the status change of the container. Thanks to technological advancements, now it has become easier to track the passage of goods at any time. An efficient container tracking system gives you port details and also provides you info about the location of sea cargo. To track a container location, some important details are required i.e., container number/Bill of lading/Booking number and the shipping line.  Presently, there are two type of container tracking systems, i.e., Standard Container Tracking System and GPS Container Tracking System.
These days, there are numerous container tracking systems for 3PL available through which you can conveniently track your shipment in real-time with the exact coordinates of your shipping container at any given moment. However, the container tracking systems that provide the most value to shippers are those that immediately notify different changes in the status of a shipment. Earlier, tracking a shipment's slow journey around the globe can be both a challenging and frustrating task. Although a container tracking system is considered good only when it is able to tell you what is going wrong with the goods in your container at every stage in the supply chain. Here are some options available that allow you to track your cargo from origin to destination.
a) GPS asset tracking
If you have access to your cargo before it begins its journey, consumer GPS tracking devices allow you to watch the passage of your item in more-or-less real-time. However, without access to the device during the journey, you are unable to prevent any damage to other vital parts that could stop it functioning. Also, if the sailing is delayed, or the device's battery going flat then you can completely lose the signal.
b) Live satellite imagery
When you have the knowledge of which vessel your cargo will be carried on, you can pay for satellite imagery that will permit you to track the vessel's path. However, with everyday costs running into many dollars and no certification that you will most likely keep following your ship if it keeps running into terrible climate or is compelled to occupy from its planned course, this could be a costly and problematic option.
c) Container tracking services
There are various shipping companies that offer customers the option to track their container; however, this often depends on satellite technology that tracks the vessel. Not all companies offer this service and the companies which offer such services; you can't completely trust them as there is no guarantee about the accuracy of their tracking information.
Advantages of using Container Tracking Services –
A well-designed tracking system can be invaluable to a company that has many shipping containers that are being shipped in different parts of the world. It can track different transportation containers one after another, deal with their capacity and organize the delivery procedure so that the minimal amount of time and energy are used.
Using a tracking application, an organization can enter information about the container and its contents, track its area to the particular coordinates around the globe, control its movements through ports, and even send input when its operational life has been extended.
An omnipotent container tracking system is an important asset for the security, control, shipping, and eventual recovery of any returnable asset. When a container tracking system is used properly it can keep costs down and production up. Hence, it is an invaluable support to any company that ships its merchandise anywhere in the world.
How can a shipping container tracking system help you?
A shipping container tracking system can help you by providing external and internal audit necessities, worldwide trade provisions, controlling compliance, and driving up the cost-effectiveness of the shipping container. The system also boosts the utilization and velocity of the shipping containers by gauging and tracking the shipping containers.
The container tracking system also helps in addressing possible trouble areas of the container fleet performance like stranded containers, unnecessary dwell or inordinately extraordinary damage. Another benefit of the system would be the ability to rank clienteles or dealer locations from first to last considering the container fleet performance.
Shipping vendors can get accurate information on the whereabouts of the containers, over the ocean and overland in an efficient way. The latest container tracking software are highly sophisticated and equipped with advanced tracking technologies to provide shipping info across the globe with high-quality management, control and tracking of container shipments. Well, if you want to improve the overall performance of the shipping business then choose the reliable container tracking system.
At ESSPL, we have worked with many logistics companies to implement tracking and monitoring systems for their supply chains. If you'd like to learn about container tracking, please get in touch with us.