Sheikh Rashid Hall
BOOTH# SR-29A
In the UAE alone there are close to 1000s freight forwarders. With so much competition for the same pie of customer base and almost every 3PL providing similar core services, the question of how one creates a differentiator to retain more customers and remain operationally efficient, is fast becoming one of the toughest questions to answer in the contemporary business scenario.
ESSPL, with more than 2 decades of experience working with global icons in the Supply chain & Logistics industry, plans to demonstrate their TMS Light SaaS product-line and showcase how Smart Collaboration & Integration technologies are leading the way to deliver better Customer Experience and create better brand recall value.
Come and visit us at GITEX 2022, Hall Name – Sheikh Rashid, Booth No – SR-29A and take charge of your future.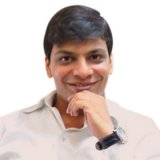 Head Sales – Asia, ANZ & Special Projects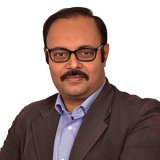 Head Solutions & Innovation